The Third Millennium Gospel of Jesus Christ
(The Gospel of WorldPeace)
The designated Gospel of the Purple Order of Spiritual Christians

Copyright 2009 by John WorldPeace All Rights Reserved
EDITING IN PROGRESS
TABLE OF CONTENTS
GOSPEL Part 7/9
XI. Pharisees
The Tradition of the Elders
Plucking Grain on the Sabbath
The Yeast of the Pharisees and Sadducees
The Authority of Jesus Questioned
Jesus Denounces Scribes and Pharisees
The Law and the Kingdom of God
Division among the People
The Unbelief of Those in Authority
The Demand for a Sign
A Tree and Its Fruit
The Sign of Jonah
Nicodemus Visits Jesus
Jesus and Zacchaeus

XII. Women
Jesus and the Woman of Samaria
Some Women Accompany Jesus
A Sinful Woman Forgiven
The Death of Lazarus
Jesus the Resurrection and the Life
Jesus Weeps
Jesus Raises Lazarus to Life
Mary Anoints Jesus
The Plot to Kill Lazarus
Jesus Visits Martha and Mary
Wisdom and Mary Magdalene
Mary Magdalene

XIII. Peter's Confession
Peter's Declaration about Jesus

XIV. Prediction of the Passion

Jesus Foretells His Death and Resurrection
Jesus Again Foretells His Death
A Third Time Jesus Foretells His Death and Resurrection

XV. Transfiguration
The Transfiguration
____________________________________________________

XI. Pharisees
The Tradition of the Elders
MK 7:1-23 (MT 15:1)

7Now when the Pharisees and some of the scribes who had come from Jerusalem gathered around him, 2they noticed that some of his disciples were eating with defiled hands, that is, without washing them. 3(For the Pharisees, and all the Jews, do not eat unless they thoroughly wash their hands,* thus observing the tradition of the elders; 4and they do not eat anything from the market unless they wash it;* and there are also many other traditions that they observe, the washing of cups, pots, and bronze kettles.*) 5So the Pharisees and the scribes asked him, 'Why do your disciples not live* according to the tradition of the elders, but eat with defiled hands?' 6He said to them, 'Isaiah prophesied rightly about you hypocrites, as it is written,
"This people honours me with their lips,
but their hearts are far from me;
7in vain do they worship me,
teaching human precepts as doctrines."
8You abandon the commandment of God and hold to human tradition.'
9 Then he said to them, 'You have a fine way of rejecting the commandment of God in order to keep your tradition! 10For Moses said, "Honour your father and your mother"; and, "Whoever speaks evil of father or mother must surely die." 11But you say that if anyone tells father or mother, "Whatever support you might have had from me is Corban" (that is, an offering to God*)— 12then you no longer permit doing anything for a father or mother, 13thus making void the word of God through your tradition that you have handed on. And you do many things like this.'
14 Then he called the crowd again and said to them, 'Listen to me, all of you, and understand: 15there is nothing outside a person that by going in can defile, but the things that come out are what defile.'*
17 When he had left the crowd and entered the house, his disciples asked him about the parable. 18He said to them, 'Then do you also fail to understand? Do you not see that whatever goes into a person from outside cannot defile, 19since it enters, not the heart but the stomach, and goes out into the sewer?' (Thus he declared all foods clean.) 20And he said, 'It is what comes out of a person that defiles. 21For it is from within, from the human heart, that evil intentions come: fornication, theft, murder, 22adultery, avarice, wickedness, deceit, licentiousness, envy, slander, pride, folly. 23All these evil things come from within, and they defile a person.'

Plucking Grain on the Sabbath
MT 12:1 (MK 2:23, LK 6:1)

12At that time Jesus went through the cornfields on the sabbath; his disciples were hungry, and they began to pluck heads of grain and to eat. 2When the Pharisees saw it, they said to him, 'Look, your disciples are doing what is not lawful to do on the sabbath.' 3He said to them, 'Have you not read what David did when he and his companions were hungry? 4He entered the house of God and ate the bread of the Presence, which it was not lawful for him or his companions to eat, but only for the priests. 5Or have you not read in the law that on the sabbath the priests in the temple break the sabbath and yet are guiltless? 6I tell you, something greater than the temple is here. 7But if you had known what this means, "I desire mercy and not sacrifice", you would not have condemned the guiltless. 8For the Son of Man is lord of the sabbath.'

The Yeast of the Pharisees and Sadducees
MT 16:5

5 When the disciples reached the other side, they had forgotten to bring any bread. 6Jesus said to them, 'Watch out, and beware of the yeast of the Pharisees and Sadducees.' 7They said to one another, 'It is because we have brought no bread.' 8And becoming aware of it, Jesus said, 'You of little faith, why are you talking about having no bread? 9Do you still not perceive? Do you not remember the five loaves for the five thousand, and how many baskets you gathered? 10Or the seven loaves for the four thousand, and how many baskets you gathered? 11How could you fail to perceive that I was not speaking about bread? Beware of the yeast of the Pharisees and Sadducees!' 12Then they understood that he had not told them to beware of the yeast of bread, but of the teaching of the Pharisees and Sadducees.

The Authority of Jesus Questioned
MT 21:23 (LK 20:1, MK 11:23)

23 When he entered the temple, the chief priests and the elders of the people came to him as he was teaching, and said, 'By what authority are you doing these things, and who gave you this authority?' 24Jesus said to them, 'I will also ask you one question; if you tell me the answer, then I will also tell you by what authority I do these things. 25Did the baptism of John come from heaven, or was it of human origin?' And they argued with one another, 'If we say, "From heaven", he will say to us, "Why then did you not believe him?" 26But if we say, "Of human origin", we are afraid of the crowd; for all regard John as a prophet.' 27So they answered Jesus, 'We do not know.' And he said to them, 'Neither will I tell you by what authority I am doing these things.

Jesus Denounces Scribes and Pharisees
MT 2:31-36 (LK 11:37, MK 12:38)

23Then Jesus said to the crowds and to his disciples, 2'The scribes and the Pharisees sit on Moses' seat; 3therefore, do whatever they teach you and follow it; but do not do as they do, for they do not practise what they teach. 4They tie up heavy burdens, hard to bear,* and lay them on the shoulders of others; but they themselves are unwilling to lift a finger to move them. 5They do all their deeds to be seen by others; for they make their phylacteries broad and their fringes long. 6They love to have the place of honour at banquets and the best seats in the synagogues, 7and to be greeted with respect in the market-places, and to have people call them rabbi. 8But you are not to be called rabbi, for you have one teacher, and you are all students.* 9And call no one your father on earth, for you have one Father—the one in heaven. 10Nor are you to be called instructors, for you have one instructor, the Messiah.* 11The greatest among you will be your servant. 12All who exalt themselves will be humbled, and all who humble themselves will be exalted.
13 'But woe to you, scribes and Pharisees, hypocrites! For you lock people out of the kingdom of heaven. For you do not go in yourselves, and when others are going in, you stop them.* 15Woe to you, scribes and Pharisees, hypocrites! For you cross sea and land to make a single convert, and you make the new convert twice as much a child of hell* as yourselves.
16 'Woe to you, blind guides, who say, "Whoever swears by the sanctuary is bound by nothing, but whoever swears by the gold of the sanctuary is bound by the oath." 17You blind fools! For which is greater, the gold or the sanctuary that has made the gold sacred? 18And you say, "Whoever swears by the altar is bound by nothing, but whoever swears by the gift that is on the altar is bound by the oath." 19How blind you are! For which is greater, the gift or the altar that makes the gift sacred? 20So whoever swears by the altar, swears by it and by everything on it; 21and whoever swears by the sanctuary, swears by it and by the one who dwells in it; 22and whoever swears by heaven, swears by the throne of God and by the one who is seated upon it.
23 'Woe to you, scribes and Pharisees, hypocrites! For you tithe mint, dill, and cummin, and have neglected the weightier matters of the law: justice and mercy and faith. It is these you ought to have practised without neglecting the others. 24You blind guides! You strain out a gnat but swallow a camel!
25 'Woe to you, scribes and Pharisees, hypocrites! For you clean the outside of the cup and of the plate, but inside they are full of greed and self-indulgence. 26You blind Pharisee! First clean the inside of the cup,* so that the outside also may become clean.
27 'Woe to you, scribes and Pharisees, hypocrites! For you are like whitewashed tombs, which on the outside look beautiful, but inside they are full of the bones of the dead and of all kinds of filth. 28So you also on the outside look righteous to others, but inside you are full of hypocrisy and lawlessness.
29 'Woe to you, scribes and Pharisees, hypocrites! For you build the tombs of the prophets and decorate the graves of the righteous, 30and you say, "If we had lived in the days of our ancestors, we would not have taken part with them in shedding the blood of the prophets." 31Thus you testify against yourselves that you are descendants of those who murdered the prophets. 32Fill up, then, the measure of your ancestors. 33You snakes, you brood of vipers! How can you escape being sentenced to hell?* 34Therefore I send you prophets, sages, and scribes, some of whom you will kill and crucify, and some you will flog in your synagogues and pursue from town to town, 35so that upon you may come all the righteous blood shed on earth, from the blood of righteous Abel to the blood of Zechariah son of Barachiah, whom you murdered between the sanctuary and the altar. 36Truly I tell you, all this will come upon this generation.

The Law and the Kingdom of God
LK 16:14

14 The Pharisees, who were lovers of money, heard all this, and they ridiculed him. 15So he said to them, 'You are those who justify yourselves in the sight of others; but God knows your hearts; for what is prized by human beings is an abomination in the sight of God.

Division among the People
JN 7:40

40 When they heard these words, some in the crowd said, 'This is really the prophet.' 41Others said, 'This is the Messiah.'* But some asked, 'Surely the Messiah* does not come from Galilee, does he? 42Has not the scripture said that the Messiah* is descended from David and comes from Bethlehem, the village where David lived?' 43So there was a division in the crowd because of him. 44Some of them wanted to arrest him, but no one laid hands on him.

The Unbelief of Those in Authority

45 Then the temple police went back to the chief priests and Pharisees, who asked them, 'Why did you not arrest him?' 46The police answered, 'Never has anyone spoken like this!' 47Then the Pharisees replied, 'Surely you have not been deceived too, have you? 48Has any one of the authorities or of the Pharisees believed in him? 49But this crowd, which does not know the law—they are accursed.' 50Nicodemus, who had gone to Jesus* before, and who was one of them, asked, 51'Our law does not judge people without first giving them a hearing to find out what they are doing, does it?' 52They replied, 'Surely you are not also from Galilee, are you? Search and you will see that no prophet is to arise from Galilee.'

The Demand for a Sign
MT 16:1 (LK 12:54, MK 8:11)

16The Pharisees and Sadducees came, and to test Jesus* they asked him to show them a sign from heaven. 2He answered them, 'When it is evening, you say, "It will be fair weather, for the sky is red." 3And in the morning, "It will be stormy today, for the sky is red and threatening." You know how to interpret the appearance of the sky, but you cannot interpret the signs of the times.* 4An evil and adulterous generation asks for a sign, but no sign will be given to it except the sign of Jonah.' Then he left them and went away.

A Tree and Its Fruit
MT 12:33 (LK 6:43)

33 'Either make the tree good, and its fruit good; or make the tree bad, and its fruit bad; for the tree is known by its fruit. 34You brood of vipers! How can you speak good things, when you are evil? For out of the abundance of the heart the mouth speaks. 35The good person brings good things out of a good treasure, and the evil person brings evil things out of an evil treasure. 36I tell you, on the day of judgement you will have to give an account for every careless word you utter; 37for by your words you will be justified, and by your words you will be condemned.'

The Sign of Jonah
MT 12:38 (MK 8:11, LK 11:29

38 Then some of the scribes and Pharisees said to him, 'Teacher, we wish to see a sign from you.' 39But he answered them, 'An evil and adulterous generation asks for a sign, but no sign will be given to it except the sign of the prophet Jonah. 40For just as Jonah was for three days and three nights in the belly of the sea monster, so for three days and three nights the Son of Man will be in the heart of the earth. 41The people of Nineveh will rise up at the judgement with this generation and condemn it, because they repented at the proclamation of Jonah, and see, something greater than Jonah is here! 42The queen of the South will rise up at the judgement with this generation and condemn it, because she came from the ends of the earth to listen to the wisdom of Solomon, and see, something greater than Solomon is here!

Nicodemus Visits Jesus
JN 3:1-21

3Now there was a Pharisee named Nicodemus, a leader of the Jews. 2He came to Jesus* by night and said to him, 'Rabbi, we know that you are a teacher who has come from God; for no one can do these signs that you do apart from the presence of God.' 3Jesus answered him, 'Very truly, I tell you, no one can see the kingdom of God without being born from above.'* 4Nicodemus said to him, 'How can anyone be born after having grown old? Can one enter a second time into the mother's womb and be born?' 5Jesus answered, 'Very truly, I tell you, no one can enter the kingdom of God without being born of water and Spirit. 6What is born of the flesh is flesh, and what is born of the Spirit is spirit.* 7Do not be astonished that I said to you, "You* must be born from above."* 8The wind* blows where it chooses, and you hear the sound of it, but you do not know where it comes from or where it goes. So it is with everyone who is born of the Spirit.' 9Nicodemus said to him, 'How can these things be?' 10Jesus answered him, 'Are you a teacher of Israel, and yet you do not understand these things?
11 'Very truly, I tell you, we speak of what we know and testify to what we have seen; yet you* do not receive our testimony. 12If I have told you about earthly things and you do not believe, how can you believe if I tell you about heavenly things? 13No one has ascended into heaven except the one who descended from heaven, the Son of Man.* 14And just as Moses lifted up the serpent in the wilderness, so must the Son of Man be lifted up, 15that whoever believes in him may have eternal life.*
16 'For God so loved the world that he gave his only Son, so that everyone who believes in him may not perish but may have eternal life.
17 'Indeed, God did not send the Son into the world to condemn the world, but in order that the world might be saved through him. 18Those who believe in him are not condemned; but those who do not believe are condemned already, because they have not believed in the name of the only Son of God. 19And this is the judgement, that the light has come into the world, and people loved darkness rather than light because their deeds were evil. 20For all who do evil hate the light and do not come to the light, so that their deeds may not be exposed. 21But those who do what is true come to the light, so that it may be clearly seen that their deeds have been done in God.'*

Jesus and Zacchaeus
LK 19:1

19He entered Jericho and was passing through it. 2A man was there named Zacchaeus; he was a chief tax-collector and was rich. 3He was trying to see who Jesus was, but on account of the crowd he could not, because he was short in stature. 4So he ran ahead and climbed a sycomore tree to see him, because he was going to pass that way. 5When Jesus came to the place, he looked up and said to him, 'Zacchaeus, hurry and come down; for I must stay at your house today.' 6So he hurried down and was happy to welcome him. 7All who saw it began to grumble and said, 'He has gone to be the guest of one who is a sinner.' 8Zacchaeus stood there and said to the Lord, 'Look, half of my possessions, Lord, I will give to the poor; and if I have defrauded anyone of anything, I will pay back four times as much.' 9Then Jesus said to him, 'Today salvation has come to this house, because he too is a son of Abraham. 10For the Son of Man came to seek out and to save the lost.'

JN 7:53
[[ 53Then each of them went home,

81while Jesus went to the Mount of Olives. 2Early in the morning he came again to the temple. All the people came to him and he sat down and began to teach them. 3The scribes and the Pharisees brought a woman who had been caught in adultery; and making her stand before all of them, 4they said to him, 'Teacher, this woman was caught in the very act of committing adultery. 5Now in the law Moses commanded us to stone such women. Now what do you say?' 6They said this to test him, so that they might have some charge to bring against him. Jesus bent down and wrote with his finger on the ground. 7When they kept on questioning him, he straightened up and said to them, 'Let anyone among you who is without sin be the first to throw a stone at her.' 8And once again he bent down and wrote on the ground.* 9When they heard it, they went away, one by one, beginning with the elders; and Jesus was left alone with the woman standing before him. 10Jesus straightened up and said to her, 'Woman, where are they? Has no one condemned you?' 11She said, 'No one, sir.'* And Jesus said, 'Neither do I condemn you. Go your way, and from now on do not sin again.'

XII. Women
Jesus and the Woman of Samaria
JN 4:4

4Now when Jesus* learned that the Pharisees had heard, 'Jesus is making and baptizing more disciples than John'— 2 although it was not Jesus himself but his disciples who baptized— 3he left Judea and started back to Galilee. 4But he had to go through Samaria. 5So he came to a Samaritan city called Sychar, near the plot of ground that Jacob had given to his son Joseph. 6Jacob's well was there, and Jesus, tired out by his journey, was sitting by the well. It was about noon.
7 A Samaritan woman came to draw water, and Jesus said to her, 'Give me a drink'. 8(His disciples had gone to the city to buy food.) 9The Samaritan woman said to him, 'How is it that you, a Jew, ask a drink of me, a woman of Samaria?' (Jews do not share things in common with Samaritans.)* 10Jesus answered her, 'If you knew the gift of God, and who it is that is saying to you, "Give me a drink", you would have asked him, and he would have given you living water.' 11The woman said to him, 'Sir, you have no bucket, and the well is deep. Where do you get that living water? 12Are you greater than our ancestor Jacob, who gave us the well, and with his sons and his flocks drank from it?' 13Jesus said to her, 'Everyone who drinks of this water will be thirsty again, 14but those who drink of the water that I will give them will never be thirsty. The water that I will give will become in them a spring of water gushing up to eternal life.' 15The woman said to him, 'Sir, give me this water, so that I may never be thirsty or have to keep coming here to draw water.'
16 Jesus said to her, 'Go, call your husband, and come back.' 17The woman answered him, 'I have no husband.' Jesus said to her, 'You are right in saying, "I have no husband"; 18for you have had five husbands, and the one you have now is not your husband. What you have said is true!' 19The woman said to him, 'Sir, I see that you are a prophet. 20Our ancestors worshipped on this mountain, but you* say that the place where people must worship is in Jerusalem.' 21Jesus said to her, 'Woman, believe me, the hour is coming when you will worship the Father neither on this mountain nor in Jerusalem. 22You worship what you do not know; we worship what we know, for salvation is from the Jews. 23But the hour is coming, and is now here, when the true worshippers will worship the Father in spirit and truth, for the Father seeks such as these to worship him. 24God is spirit, and those who worship him must worship in spirit and truth.' 25The woman said to him, 'I know that Messiah is coming' (who is called Christ). 'When he comes, he will proclaim all things to us.' 26Jesus said to her, 'I am he,* the one who is speaking to you.'
27 Just then his disciples came. They were astonished that he was speaking with a woman, but no one said, 'What do you want?' or, 'Why are you speaking with her?' 28Then the woman left her water-jar and went back to the city. She said to the people, 29'Come and see a man who told me everything I have ever done! He cannot be the Messiah,* can he?' 30They left the city and were on their way to him.
31 Meanwhile the disciples were urging him, 'Rabbi, eat something.' 32But he said to them, 'I have food to eat that you do not know about.' 33So the disciples said to one another, 'Surely no one has brought him something to eat?' 34Jesus said to them, 'My food is to do the will of him who sent me and to complete his work. 35Do you not say, "Four months more, then comes the harvest"? But I tell you, look around you, and see how the fields are ripe for harvesting. 36The reaper is already receiving* wages and is gathering fruit for eternal life, so that sower and reaper may rejoice together. 37For here the saying holds true, "One sows and another reaps." 38I sent you to reap that for which you did not labour. Others have laboured, and you have entered into their labour.'
39 Many Samaritans from that city believed in him because of the woman's testimony, 'He told me everything I have ever done.' 40So when the Samaritans came to him, they asked him to stay with them; and he stayed there for two days. 41And many more believed because of his word. 42They said to the woman, 'It is no longer because of what you said that we believe, for we have heard for ourselves, and we know that this is truly the Saviour of the world.'

Some Women Accompany Jesus
LK 8:1 (MT 27:55, MK 15:40

8Soon afterwards he went on through cities and villages, proclaiming and bringing the good news of the kingdom of God. The twelve were with him, 2as well as some women who had been cured of evil spirits and infirmities: Mary, called Magdalene, from whom seven demons had gone out, 3and Joanna, the wife of Herod's steward Chuza, and Susanna, and many others, who provided for them* out of their resources.

A Sinful Woman Forgiven
LK 7:36

36 One of the Pharisees asked Jesus* to eat with him, and he went into the Pharisee's house and took his place at the table. 37And a woman in the city, who was a sinner, having learned that he was eating in the Pharisee's house, brought an alabaster jar of ointment. 38She stood behind him at his feet, weeping, and began to bathe his feet with her tears and to dry them with her hair. Then she continued kissing his feet and anointing them with the ointment. 39Now when the Pharisee who had invited him saw it, he said to himself, 'If this man were a prophet, he would have known who and what kind of woman this is who is touching him—that she is a sinner.' 40Jesus spoke up and said to him, 'Simon, I have something to say to you.' 'Teacher,' he replied, 'speak.' 41'A certain creditor had two debtors; one owed five hundred denarii,* and the other fifty. 42When they could not pay, he cancelled the debts for both of them. Now which of them will love him more?' 43Simon answered, 'I suppose the one for whom he cancelled the greater debt.' And Jesus* said to him, 'You have judged rightly.' 44Then turning towards the woman, he said to Simon, 'Do you see this woman? I entered your house; you gave me no water for my feet, but she has bathed my feet with her tears and dried them with her hair. 45You gave me no kiss, but from the time I came in she has not stopped kissing my feet. 46You did not anoint my head with oil, but she has anointed my feet with ointment. 47Therefore, I tell you, her sins, which were many, have been forgiven; hence she has shown great love. But the one to whom little is forgiven, loves little.' 48Then he said to her, 'Your sins are forgiven.' 49But those who were at the table with him began to say among themselves, 'Who is this who even forgives sins?' 50And he said to the woman, 'Your faith has saved you; go in peace.'

The Death of Lazarus
JN 11:1

11Now a certain man was ill, Lazarus of Bethany, the village of Mary and her sister Martha. 2Mary was the one who anointed the Lord with perfume and wiped his feet with her hair; her brother Lazarus was ill. 3So the sisters sent a message to Jesus,* 'Lord, he whom you love is ill.' 4But when Jesus heard it, he said, 'This illness does not lead to death; rather it is for God's glory, so that the Son of God may be glorified through it.' 5Accordingly, though Jesus loved Martha and her sister and Lazarus, 6after having heard that Lazarus* was ill, he stayed two days longer in the place where he was.
7 Then after this he said to the disciples, 'Let us go to Judea again.' 8The disciples said to him, 'Rabbi, the Jews were just now trying to stone you, and are you going there again?' 9Jesus answered, 'Are there not twelve hours of daylight? Those who walk during the day do not stumble, because they see the light of this world. 10But those who walk at night stumble, because the light is not in them.' 11After saying this, he told them, 'Our friend Lazarus has fallen asleep, but I am going there to awaken him.' 12The disciples said to him, 'Lord, if he has fallen asleep, he will be all right.' 13Jesus, however, had been speaking about his death, but they thought that he was referring merely to sleep. 14Then Jesus told them plainly, 'Lazarus is dead. 15For your sake I am glad I was not there, so that you may believe. But let us go to him.' 16Thomas, who was called the Twin,* said to his fellow-disciples, 'Let us also go, that we may die with him.'

Jesus the Resurrection and the Life

17 When Jesus arrived, he found that Lazarus* had already been in the tomb for four days. 18Now Bethany was near Jerusalem, some two miles* away, 19and many of the Jews had come to Martha and Mary to console them about their brother. 20When Martha heard that Jesus was coming, she went and met him, while Mary stayed at home. 21Martha said to Jesus, 'Lord, if you had been here, my brother would not have died. 22But even now I know that God will give you whatever you ask of him.' 23Jesus said to her, 'Your brother will rise again.' 24Martha said to him, 'I know that he will rise again in the resurrection on the last day.' 25Jesus said to her, 'I am the resurrection and the life.* Those who believe in me, even though they die, will live, 26and everyone who lives and believes in me will never die. Do you believe this?' 27She said to him, 'Yes, Lord, I believe that you are the Messiah,* the Son of God, the one coming into the world.'

Jesus Weeps

28 When she had said this, she went back and called her sister Mary, and told her privately, 'The Teacher is here and is calling for you.' 29And when she heard it, she got up quickly and went to him. 30Now Jesus had not yet come to the village, but was still at the place where Martha had met him. 31The Jews who were with her in the house, consoling her, saw Mary get up quickly and go out. They followed her because they thought that she was going to the tomb to weep there. 32When Mary came where Jesus was and saw him, she knelt at his feet and said to him, 'Lord, if you had been here, my brother would not have died.' 33When Jesus saw her weeping, and the Jews who came with her also weeping, he was greatly disturbed in spirit and deeply moved. 34He said, 'Where have you laid him?' They said to him, 'Lord, come and see.' 35Jesus began to weep. 36So the Jews said, 'See how he loved him!' 37But some of them said, 'Could not he who opened the eyes of the blind man have kept this man from dying?'

Jesus Raises Lazarus to Life

38 Then Jesus, again greatly disturbed, came to the tomb. It was a cave, and a stone was lying against it. 39Jesus said, 'Take away the stone.' Martha, the sister of the dead man, said to him, 'Lord, already there is a stench because he has been dead for four days.' 40Jesus said to her, 'Did I not tell you that if you believed, you would see the glory of God?' 41So they took away the stone. And Jesus looked upwards and said, 'Father, I thank you for having heard me. 42I knew that you always hear me, but I have said this for the sake of the crowd standing here, so that they may believe that you sent me.' 43When he had said this, he cried with a loud voice, 'Lazarus, come out!' 44The dead man came out, his hands and feet bound with strips of cloth, and his face wrapped in a cloth. Jesus said to them, 'Unbind him, and let him go.'

Mary Anoints Jesus
JN 12:1 (MT 26:6-13, MK 14:3-9)

12Six days before the Passover Jesus came to Bethany, the home of Lazarus, whom he had raised from the dead. 2There they gave a dinner for him. Martha served, and Lazarus was one of those at the table with him. 3Mary took a pound of costly perfume made of pure nard, anointed Jesus' feet, and wiped them* with her hair. The house was filled with the fragrance of the perfume. 4But Judas Iscariot, one of his disciples (the one who was about to betray him), said, 5'Why was this perfume not sold for three hundred denarii* and the money given to the poor?' 6(He said this not because he cared about the poor, but because he was a thief; he kept the common purse and used to steal what was put into it.) 7Jesus said, 'Leave her alone. She bought it* so that she might keep it for the day of my burial. 8You always have the poor with you, but you do not always have me.'

The Plot to Kill Lazarus

9 When the great crowd of the Jews learned that he was there, they came not only because of Jesus but also to see Lazarus, whom he had raised from the dead. 10So the chief priests planned to put Lazarus to death as well, 11since it was on account of him that many of the Jews were deserting and were believing in Jesus.

Jesus Visits Martha and Mary
LK 10:38

38 Now as they went on their way, he entered a certain village, where a woman named Martha welcomed him into her home. 39She had a sister named Mary, who sat at the Lord's feet and listened to what he was saying. 40But Martha was distracted by her many tasks; so she came to him and asked, 'Lord, do you not care that my sister has left me to do all the work by myself? Tell her then to help me.' 41But the Lord answered her, 'Martha, Martha, you are worried and distracted by many things; 42there is need of only one thing.* Mary has chosen the better part, which will not be taken away from her.'

Wisdom and Mary Magdalene

Philip (63.30-64.9)
Wisdom who is called barren, is the mother of the angels.
The Companion of the savior is Mary Magdalene. The savior loved her, more than all the disciples and he kissed her often on the mouth.
The other Disciples said to him, "Why do you love her more than all of us?"
The savior answered and said to them " Why don't I love you like her? If a blind person and one who can see are both in darkness, they are the same. When the light comes, one who can see will see the light, and the blind peson will stay in darkness.

Mary Magdalene

Thomas 114
1) "Simon Peter said to them, "Mary should leave us. For females are not worthy of life"
2) Jesus said, "Look, I shall guide her to make her male. So that she too may become a living spirit resembling you males.
3) For every female who makes herself male will enter heavens kingdom.
XIII. Peter's Confession
Peter's Declaration about Jesus
MT 16:13 (MK 8:27, LK 9:18

13 Now when Jesus came into the district of Caesarea Philippi, he asked his disciples, 'Who do people say that the Son of Man is?' 14And they said, 'Some say John the Baptist, but others Elijah, and still others Jeremiah or one of the prophets.' 15He said to them, 'But who do you say that I am?' 16Simon Peter answered, 'You are the Messiah,* the Son of the living God.' 17And Jesus answered him, 'Blessed are you, Simon son of Jonah! For flesh and blood has not revealed this to you, but my Father in heaven. 18And I tell you, you are Peter,* and on this rock* I will build my church, and the gates of Hades will not prevail against it. 19I will give you the keys of the kingdom of heaven, and whatever you bind on earth will be bound in heaven, and whatever you loose on earth will be loosed in heaven.' 20Then he sternly ordered the disciples not to tell anyone that he was* the Messiah.*

XIV. Prediction of the Passion
PREDICTION OF PASSION

Jesus Foretells His Death and Resurrection
MK 8:31 (MT 16:21, LK 9:22)

31 Then he began to teach them that the Son of Man must undergo great suffering, and be rejected by the elders, the chief priests, and the scribes, and be killed, and after three days rise again. 32He said all this quite openly. And Peter took him aside and began to rebuke him. 33But turning and looking at his disciples, he rebuked Peter and said, 'Get behind me, Satan! For you are setting your mind not on divine things but on human things.'

Jesus Again Foretells His Death
LK 9:43 ( MK 9:30, MT 17:22)

While everyone was amazed at all that he was doing, he said to his disciples, 44'Let these words sink into your ears: The Son of Man is going to be betrayed into human hands.' 45But they did not understand this saying; its meaning was concealed from them, so that they could not perceive it. And they were afraid to ask him about this saying.

A Third Time Jesus Foretells His Death and Resurrection
LK 18:31 (MT 20:17, MK 10:32)

31 Then he took the twelve aside and said to them, 'See, we are going up to Jerusalem, and everything that is written about the Son of Man by the prophets will be accomplished. 32For he will be handed over to the Gentiles; and he will be mocked and insulted and spat upon. 33After they have flogged him, they will kill him, and on the third day he will rise again.' 34But they understood nothing about all these things; in fact, what he said was hidden from them, and they did not grasp what was said.

XV. Transfiguration
The Transfiguration
LK 9:28 (MT 17:1, MK 9:2)

28 Now about eight days after these sayings Jesus* took with him Peter and John and James, and went up on the mountain to pray. 29And while he was praying, the appearance of his face changed, and his clothes became dazzling white. 30Suddenly they saw two men, Moses and Elijah, talking to him. 31They appeared in glory and were speaking of his departure, which he was about to accomplish at Jerusalem. 32Now Peter and his companions were weighed down with sleep; but since they had stayed awake,* they saw his glory and the two men who stood with him. 33Just as they were leaving him, Peter said to Jesus, 'Master, it is good for us to be here; let us make three dwellings,* one for you, one for Moses, and one for Elijah'—not knowing what he said. 34While he was saying this, a cloud came and overshadowed them; and they were terrified as they entered the cloud. 35Then from the cloud came a voice that said, 'This is my Son, my Chosen;* listen to him!' 36When the voice had spoken, Jesus was found alone. And they kept silent and in those days told no one any of the things they had seen.

---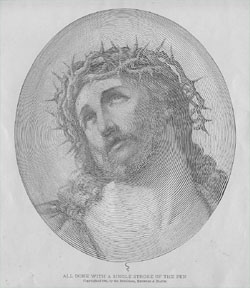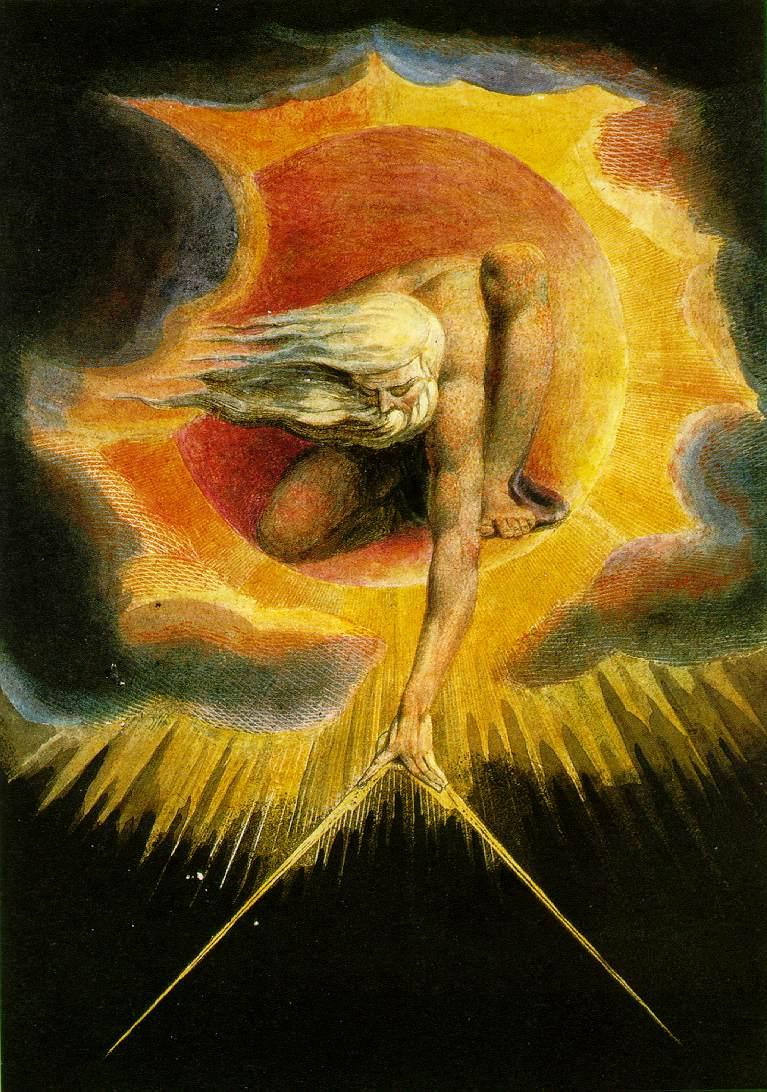 In the Beginning was the Word