The Third Millennium Gospel of Jesus Christ
(The Gospel of WorldPeace)
The designated Gospel of the Purple Order of Spiritual Christians

Copyright 2009 by John WorldPeace All Rights Reserved
EDITING IN PROGRESS
TABLE OF CONTENTS
GOSPEL Part 6/9
HEALING FROM A DISTANCE

Jesus Heals an Official's Son
Jesus Heals a Centurion's Servant
The Canaanite Woman's Faith
Jesus Heals the Gerasene Demoniac
The Man with an Unclean Spirit
Jesus and Beelzebul
Another Exorcist
The Healing of a Boy with a Spirit
The Return of the Unclean Spirit
A Girl Restored to Life and a Woman Healed
Jesus Raises the Widow's Son at Nain

VIII. Miracles
Jesus Stills a Storm
Jesus Walks on the Water
Feeding the Four Thousand
Jesus and the Temple Tax

IX. John the Baptist 2
The Question about Fasting
Messengers from John the Baptist
The Coming of Elijah
Jesus and John the Baptist

X. Disciples 2
The Twelve Apostles
The Mission of the Twelve
Coming Persecutions
Whom to Fear
Rewards
Feeding the Five Thousand
The Cost of Discipleship
The Mission of the Seventy
Woes to Unrepentant Cities
The Return of the Seventy
____________________________________________________

HEALING FROM A DISTANCE

Jesus Heals an Official's Son
JN 4:46

46 Then he came again to Cana in Galilee where he had changed the water into wine. Now there was a royal official whose son lay ill in Capernaum. 47When he heard that Jesus had come from Judea to Galilee, he went and begged him to come down and heal his son, for he was at the point of death. 48Then Jesus said to him, 'Unless you* see signs and wonders you will not believe.' 49The official said to him, 'Sir, come down before my little boy dies.' 50Jesus said to him, 'Go; your son will live.' The man believed the word that Jesus spoke to him and started on his way. 51As he was going down, his slaves met him and told him that his child was alive. 52So he asked them the hour when he began to recover, and they said to him, 'Yesterday at one in the afternoon the fever left him.' 53The father realized that this was the hour when Jesus had said to him, 'Your son will live.' So he himself believed, along with his whole household. 54Now this was the second sign that Jesus did after coming from Judea to Galilee.

Jesus Heals a Centurion's Servant
MT 8:5 (LK 7:1-10)

5 When he entered Capernaum, a centurion came to him, appealing to him 6and saying, 'Lord, my servant is lying at home paralysed, in terrible distress.' 7And he said to him, 'I will come and cure him.' 8The centurion answered, 'Lord, I am not worthy to have you come under my roof; but only speak the word, and my servant will be healed. 9For I also am a man under authority, with soldiers under me; and I say to one, "Go", and he goes, and to another, "Come", and he comes, and to my slave, "Do this", and the slave does it.' 10When Jesus heard him, he was amazed and said to those who followed him, 'Truly I tell you, in no one* in Israel have I found such faith. 11I tell you, many will come from east and west and will eat with Abraham and Isaac and Jacob in the kingdom of heaven, 12while the heirs of the kingdom will be thrown into the outer darkness, where there will be weeping and gnashing of teeth.' 13And to the centurion Jesus said, 'Go; let it be done for you according to your faith.' And the servant was healed in that hour.

The Canaanite Woman's Faith
MT15:21 (MK 7:24)

21 Jesus left that place and went away to the district of Tyre and Sidon. 22Just then a Canaanite woman from that region came out and started shouting, 'Have mercy on me, Lord, Son of David; my daughter is tormented by a demon.' 23But he did not answer her at all. And his disciples came and urged him, saying, 'Send her away, for she keeps shouting after us.' 24He answered, 'I was sent only to the lost sheep of the house of Israel.' 25But she came and knelt before him, saying, 'Lord, help me.' 26He answered, 'It is not fair to take the children's food and throw it to the dogs.' 27She said, 'Yes, Lord, yet even the dogs eat the crumbs that fall from their masters' table.' 28Then Jesus answered her, 'Woman, great is your faith! Let it be done for you as you wish.' And her daughter was healed instantly.

Jesus Heals the Gerasene Demoniac
MK 5:1 (MT 8:28-34, LK 8:26-39)

5They came to the other side of the lake, to the country of the Gerasenes.* 2And when he had stepped out of the boat, immediately a man out of the tombs with an unclean spirit met him. 3He lived among the tombs; and no one could restrain him any more, even with a chain; 4for he had often been restrained with shackles and chains, but the chains he wrenched apart, and the shackles he broke in pieces; and no one had the strength to subdue him. 5Night and day among the tombs and on the mountains he was always howling and bruising himself with stones. 6When he saw Jesus from a distance, he ran and bowed down before him; 7and he shouted at the top of his voice, 'What have you to do with me, Jesus, Son of the Most High God? I adjure you by God, do not torment me.' 8For he had said to him, 'Come out of the man, you unclean spirit!' 9Then Jesus* asked him, 'What is your name?' He replied, 'My name is Legion; for we are many.' 10He begged him earnestly not to send them out of the country. 11Now there on the hillside a great herd of swine was feeding; 12and the unclean spirits* begged him, 'Send us into the swine; let us enter them.' 13So he gave them permission. And the unclean spirits came out and entered the swine; and the herd, numbering about two thousand, rushed down the steep bank into the lake, and were drowned in the lake.
14 The swineherds ran off and told it in the city and in the country. Then people came to see what it was that had happened. 15They came to Jesus and saw the demoniac sitting there, clothed and in his right mind, the very man who had had the legion; and they were afraid. 16Those who had seen what had happened to the demoniac and to the swine reported it. 17Then they began to beg Jesus* to leave their neighbourhood. 18As he was getting into the boat, the man who had been possessed by demons begged him that he might be with him. 19But Jesus* refused, and said to him, 'Go home to your friends, and tell them how much the Lord has done for you, and what mercy he has shown you.' 20And he went away and began to proclaim in the Decapolis how much Jesus had done for him; and everyone was amazed.

The Man with an Unclean Spirit
MK 1:21 (LK 4:31)

21 They went to Capernaum; and when the sabbath came, he entered the synagogue and taught. 22They were astounded at his teaching, for he taught them as one having authority, and not as the scribes. 23Just then there was in their synagogue a man with an unclean spirit, 24and he cried out, 'What have you to do with us, Jesus of Nazareth? Have you come to destroy us? I know who you are, the Holy One of God.' 25But Jesus rebuked him, saying, 'Be silent, and come out of him!' 26And the unclean spirit, throwing him into convulsions and crying with a loud voice, came out of him. 27They were all amazed, and they kept on asking one another, 'What is this? A new teaching—with authority! He* commands even the unclean spirits, and they obey him.' 28At once his fame began to spread throughout the surrounding region of Galilee.

Jesus and Beelzebul
MT 12:22 (LK 11:14)

22 Then they brought to him a demoniac who was blind and mute; and he cured him, so that the one who had been mute could speak and see. 23All the crowds were amazed and said, 'Can this be the Son of David?'
MK 3:22
24But when the Pharisees heard it, they said, 'It is only by Beelzebul, the ruler of the demons, that this fellow casts out the demons.' 25He knew what they were thinking and said to them, 'Every kingdom divided against itself is laid waste, and no city or house divided against itself will stand. 26If Satan casts out Satan, he is divided against himself; how then will his kingdom stand? 27If I cast out demons by Beelzebul, by whom do your own exorcists* cast them out? Therefore they will be your judges. 28But if it is by the Spirit of God that I cast out demons, then the kingdom of God has come to you. 29Or how can one enter a strong man's house and plunder his property, without first tying up the strong man? Then indeed the house can be plundered. 30Whoever is not with me is against me, and whoever does not gather with me scatters

Another Exorcist
MK 9:38 (LK 9:49)

38 John said to him, 'Teacher, we saw someone* casting out demons in your name, and we tried to stop him, because he was not following us.' 39But Jesus said, 'Do not stop him; for no one who does a deed of power in my name will be able soon afterwards to speak evil of me. 40Whoever is not against us is for us. 41For truly I tell you, whoever gives you a cup of water to drink because you bear the name of Christ will by no means lose the reward.

The Healing of a Boy with a Spirit
MK 9:14 (MT 17:14, LK 9:37)

14 When they came to the disciples, they saw a great crowd around them, and some scribes arguing with them. 15When the whole crowd saw him, they were immediately overcome with awe, and they ran forward to greet him. 16He asked them, 'What are you arguing about with them?' 17Someone from the crowd answered him, 'Teacher, I brought you my son; he has a spirit that makes him unable to speak; 18and whenever it seizes him, it dashes him down; and he foams and grinds his teeth and becomes rigid; and I asked your disciples to cast it out, but they could not do so.' 19He answered them, 'You faithless generation, how much longer must I be among you? How much longer must I put up with you? Bring him to me.' 20And they brought the boy* to him. When the spirit saw him, immediately it threw the boy* into convulsions, and he fell on the ground and rolled about, foaming at the mouth. 21Jesus* asked the father, 'How long has this been happening to him?' And he said, 'From childhood. 22It has often cast him into the fire and into the water, to destroy him; but if you are able to do anything, have pity on us and help us.' 23Jesus said to him, 'If you are able!—All things can be done for the one who believes.' 24Immediately the father of the child cried out,* 'I believe; help my unbelief!' 25When Jesus saw that a crowd came running together, he rebuked the unclean spirit, saying to it, 'You spirit that keep this boy from speaking and hearing, I command you, come out of him, and never enter him again!' 26After crying out and convulsing him terribly, it came out, and the boy was like a corpse, so that most of them said, 'He is dead.' 27But Jesus took him by the hand and lifted him up, and he was able to stand. 28When he had entered the house, his disciples asked him privately, 'Why could we not cast it out?' 29He said to them, 'This kind can come out only through prayer.'*

The Return of the Unclean Spirit
MT 12:43 (LK 11:24)

43 'When the unclean spirit has gone out of a person, it wanders through waterless regions looking for a resting-place, but it finds none. 44Then it says, "I will return to my house from which I came." When it comes, it finds it empty, swept, and put in order. 45Then it goes and brings along seven other spirits more evil than itself, and they enter and live there; and the last state of that person is worse than the first. So will it be also with this evil generation.'

A Girl Restored to Life and a Woman Healed
MK 5:21 (MT 9:18-26, LK 8: 41-56)
21 When Jesus had crossed again in the boat* to the other side, a great crowd gathered round him; and he was by the lake. 22Then one of the leaders of the synagogue named Jairus came and, when he saw him, fell at his feet 23and begged him repeatedly, 'My little daughter is at the point of death. Come and lay your hands on her, so that she may be made well, and live.' 24So he went with him.
And a large crowd followed him and pressed in on him.
MK 5:25
25Now there was a woman who had been suffering from haemorrhages for twelve years. 26She had endured much under many physicians, and had spent all that she had; and she was no better, but rather grew worse. 27She had heard about Jesus, and came up behind him in the crowd and touched his cloak, 28for she said, 'If I but touch his clothes, I will be made well.' 29Immediately her haemorrhage stopped; and she felt in her body that she was healed of her disease. 30Immediately aware that power had gone forth from him, Jesus turned about in the crowd and said, 'Who touched my clothes?' 31And his disciples said to him, 'You see the crowd pressing in on you; how can you say, "Who touched me?" ' 32He looked all round to see who had done it. 33But the woman, knowing what had happened to her, came in fear and trembling, fell down before him, and told him the whole truth. 34He said to her, 'Daughter, your faith has made you well; go in peace, and be healed of your disease.'
35 While he was still speaking, some people came from the leader's house to say, 'Your daughter is dead. Why trouble the teacher any further?' 36But overhearing* what they said, Jesus said to the leader of the synagogue, 'Do not fear, only believe.' 37He allowed no one to follow him except Peter, James, and John, the brother of James. 38When they came to the house of the leader of the synagogue, he saw a commotion, people weeping and wailing loudly. 39When he had entered, he said to them, 'Why do you make a commotion and weep? The child is not dead but sleeping.' 40And they laughed at him. Then he put them all outside, and took the child's father and mother and those who were with him, and went in where the child was. 41He took her by the hand and said to her, 'Talitha cum', which means, 'Little girl, get up!' 42And immediately the girl got up and began to walk about (she was twelve years of age). At this they were overcome with amazement. 43He strictly ordered them that no one should know this, and told them to give her something to eat.

Jesus Raises the Widow's Son at Nain
LK 7:11

11 Soon afterwards* he went to a town called Nain, and his disciples and a large crowd went with him. 12As he approached the gate of the town, a man who had died was being carried out. He was his mother's only son, and she was a widow; and with her was a large crowd from the town. 13When the Lord saw her, he had compassion for her and said to her, 'Do not weep.' 14Then he came forward and touched the bier, and the bearers stood still. And he said, 'Young man, I say to you, rise!' 15The dead man sat up and began to speak, and Jesus* gave him to his mother. 16Fear seized all of them; and they glorified God, saying, 'A great prophet has risen among us!' and 'God has looked favourably on his people!' 17This word about him spread throughout Judea and all the surrounding country.

VIII. Miracles
MIRACLES

Jesus Stills a Storm
MK 4:35 (LK 8:22, MT 8:23)

35 On that day, when evening had come, he said to them, 'Let us go across to the other side.' 36And leaving the crowd behind, they took him with them in the boat, just as he was. Other boats were with him. 37A great gale arose, and the waves beat into the boat, so that the boat was already being swamped. 38But he was in the stern, asleep on the cushion; and they woke him up and said to him, 'Teacher, do you not care that we are perishing?' 39He woke up and rebuked the wind, and said to the sea, 'Peace! Be still!' Then the wind ceased, and there was a dead calm. 40He said to them, 'Why are you afraid? Have you still no faith?' 41And they were filled with great awe and said to one another, 'Who then is this, that even the wind and the sea obey him?'

JN 6:1 (MK 6:34, LK 9:10)
. 34As he went ashore, he saw a great crowd; and he had compassion for them, because they were like sheep without a shepherd; and he began to teach them many things. 35When it grew late, his disciples came to him and said, 'This is a deserted place, and the hour is now very late; 36send them away so that they may go into the surrounding country and villages and buy something for themselves to eat.' 37But he answered them, 'You give them something to eat.' They said to him, 'Are we to go and buy two hundred denarii* worth of bread, and give it to them to eat?' 38And he said to them, 'How many loaves have you? Go and see.' When they had found out, they said, 'Five, and two fish.' 39Then he ordered them to get all the people to sit down in groups on the green grass. 40So they sat down in groups of hundreds and of fifties. 41Taking the five loaves and the two fish, he looked up to heaven, and blessed and broke the loaves, and gave them to his disciples to set before the people; and he divided the two fish among them all. 42And all ate and were filled; 43and they took up twelve baskets full of broken pieces and of the fish. 44Those who had eaten the loaves numbered five thousand men.

Jesus Walks on the Water
MT 14:27 (MK 6:45, JN 6:16)

22 Immediately he made the disciples get into the boat and go on ahead to the other side, while he dismissed the crowds. 23And after he had dismissed the crowds, he went up the mountain by himself to pray. When evening came, he was there alone, 24but by this time the boat, battered by the waves, was far from the land,* for the wind was against them. 25And early in the morning he came walking towards them on the lake. 26But when the disciples saw him walking on the lake, they were terrified, saying, 'It is a ghost!' And they cried out in fear. 27But immediately Jesus spoke to them and said, 'Take heart, it is I; do not be afraid.'
28 Peter answered him, 'Lord, if it is you, command me to come to you on the water.' 29He said, 'Come.' So Peter got out of the boat, started walking on the water, and came towards Jesus. 30But when he noticed the strong wind,* he became frightened, and beginning to sink, he cried out, 'Lord, save me!' 31Jesus immediately reached out his hand and caught him, saying to him, 'You of little faith, why did you doubt?' 32When they got into the boat, the wind ceased. 33And those in the boat worshipped him, saying, 'Truly you are the Son of God.'

Feeding the Four Thousand
MK 8:1 (MT 15:32)

8In those days when there was again a great crowd without anything to eat, he called his disciples and said to them, 2'I have compassion for the crowd, because they have been with me now for three days and have nothing to eat. 3If I send them away hungry to their homes, they will faint on the way—and some of them have come from a great distance.' 4His disciples replied, 'How can one feed these people with bread here in the desert?' 5He asked them, 'How many loaves do you have?' They said, 'Seven.' 6Then he ordered the crowd to sit down on the ground; and he took the seven loaves, and after giving thanks he broke them and gave them to his disciples to distribute; and they distributed them to the crowd. 7They had also a few small fish; and after blessing them, he ordered that these too should be distributed. 8They ate and were filled; and they took up the broken pieces left over, seven baskets full. 9Now there were about four thousand people. And he sent them away. 10And immediately he got into the boat with his disciples and went to the district of Dalmanutha.*

Jesus and the Temple Tax
MT 17:24

24 When they reached Capernaum, the collectors of the temple tax* came to Peter and said, 'Does your teacher not pay the temple tax?'* 25He said, 'Yes, he does.' And when he came home, Jesus spoke of it first, asking, 'What do you think, Simon? From whom do kings of the earth take toll or tribute? From their children or from others?' 26When Peter* said, 'From others', Jesus said to him, 'Then the children are free. 27However, so that we do not give offence to them, go to the lake and cast a hook; take the first fish that comes up; and when you open its mouth, you will find a coin;* take that and give it to them for you and me.'

IX. John the Baptist 2
JOHN THE BAPTIST II

The Question about Fasting
MK 2:18 (LK 5:33, MT 9:14)

18 Now John's disciples and the Pharisees were fasting; and people* came and said to him, 'Why do John's disciples and the disciples of the Pharisees fast, but your disciples do not fast?' 19Jesus said to them, 'The wedding-guests cannot fast while the bridegroom is with them, can they? As long as they have the bridegroom with them, they cannot fast. 20The days will come when the bridegroom is taken away from them, and then they will fast on that day.
21 'No one sews a piece of unshrunk cloth on an old cloak; otherwise, the patch pulls away from it, the new from the old, and a worse tear is made. 22And no one puts new wine into old wineskins; otherwise, the wine will burst the skins, and the wine is lost, and so are the skins; but one puts new wine into fresh wineskins.'*

Messengers from John the Baptist
LK 7:18 (MT 11:2)

18 The disciples of John reported all these things to him. So John summoned two of his disciples 19and sent them to the Lord to ask, 'Are you the one who is to come, or are we to wait for another?' 20When the men had come to him, they said, 'John the Baptist has sent us to you to ask, "Are you the one who is to come, or are we to wait for another?" ' 21Jesus* had just then cured many people of diseases, plagues, and evil spirits, and had given sight to many who were blind. 22And he answered them, 'Go and tell John what you have seen and heard: the blind receive their sight, the lame walk, the lepers* are cleansed, the deaf hear, the dead are raised, the poor have good news brought to them. 23And blessed is anyone who takes no offence at me.'

LK 7:24 (MT 11:7)
24 When John's messengers had gone, Jesus* began to speak to the crowds about John:* 'What did you go out into the wilderness to look at? A reed shaken by the wind? 25What then did you go out to see? Someone* dressed in soft robes? Look, those who put on fine clothing and live in luxury are in royal palaces. 26What then did you go out to see? A prophet? Yes, I tell you, and more than a prophet. 27This is the one about whom it is written,
"See, I am sending my messenger ahead of you,
who will prepare your way before you."
28I tell you, among those born of women no one is greater than John; yet the least in the kingdom of God is greater than he.' 29(And all the people who heard this, including the tax-collectors, acknowledged the justice of God,* because they had been baptized with John's baptism. 30But by refusing to be baptized by him, the Pharisees and the lawyers rejected God's purpose for themselves.)
31 'To what then will I compare the people of this generation, and what are they like? 32They are like children sitting in the market-place and calling to one another,
"We played the flute for you, and you did not dance;
we wailed, and you did not weep."
33For John the Baptist has come eating no bread and drinking no wine, and you say, "He has a demon"; 34the Son of Man has come eating and drinking, and you say, "Look, a glutton and a drunkard, a friend of tax-collectors and sinners!" 35Nevertheless, wisdom is vindicated by all her children.'

The Coming of Elijah
MK 9:9 (MT 17:9)
9 As they were coming down the mountain, he ordered them to tell no one about what they had seen, until after the Son of Man had risen from the dead. 10So they kept the matter to themselves, questioning what this rising from the dead could mean. 11Then they asked him, 'Why do the scribes say that Elijah must come first?' 12He said to them, 'Elijah is indeed coming first to restore all things. How then is it written about the Son of Man, that he is to go through many sufferings and be treated with contempt? 13But I tell you that Elijah has come, and they did to him whatever they pleased, as it is written about him.'

MT 11:14
14and if you are willing to accept it, he is Elijah who is to come. 15Let anyone with ears* listen!

MT 14:3
' 3For Herod had arrested John, bound him, and put him in prison on account of Herodias, his brother Philip's wife,* 4because John had been telling him, 'It is not lawful for you to have her.' 5Though Herod* wanted to put him to death, he feared the crowd, because they regarded him as a prophet. 6But when Herod's birthday came, the daughter of Herodias danced before the company, and she pleased Herod 7so much that he promised on oath to grant her whatever she might ask. 8Prompted by her mother, she said, 'Give me the head of John the Baptist here on a platter.' 9The king was grieved, yet out of regard for his oaths and for the guests, he commanded it to be given; 10he sent and had John beheaded in the prison. 11The head was brought on a platter and given to the girl, who brought it to her mother. 12His disciples came and took the body and buried it; then they went and told Jesus.

Jesus and John the Baptist
JN 3:22

22 After this Jesus and his disciples went into the Judean countryside, and he spent some time there with them and baptized. 23John also was baptizing at Aenon near Salim because water was abundant there; and people kept coming and were being baptized— 24John, of course, had not yet been thrown into prison.
25 Now a discussion about purification arose between John's disciples and a Jew.* 26They came to John and said to him, 'Rabbi, the one who was with you across the Jordan, to whom you testified, here he is baptizing, and all are going to him.' 27John answered, 'No one can receive anything except what has been given from heaven. 28You yourselves are my witnesses that I said, "I am not the Messiah,* but I have been sent ahead of him." 29He who has the bride is the bridegroom. The friend of the bridegroom, who stands and hears him, rejoices greatly at the bridegroom's voice. For this reason my joy has been fulfilled. 30He must increase, but I must decrease.'*

X. Disciples 2
The Twelve Apostles
MT 10:1 (MK 3:14, LK 6:13)

10Then Jesus* summoned his twelve disciples and gave them authority over unclean spirits, to cast them out, and to cure every disease and every sickness. 2These are the names of the twelve apostles: first, Simon, also known as Peter, and his brother Andrew; James son of Zebedee, and his brother John; 3Philip and Bartholomew; Thomas and Matthew the tax-collector; James son of Alphaeus, and Thaddaeus;* 4Simon the Cananaean, and Judas Iscariot, the one who betrayed him.

The Mission of the Twelve
MT 10:5 (MK 6:7, LK 9:1)

5 These twelve Jesus sent out with the following instructions: 'Go nowhere among the Gentiles, and enter no town of the Samaritans, 6but go rather to the lost sheep of the house of Israel. 7As you go, proclaim the good news, "The kingdom of heaven has come near."* 8Cure the sick, raise the dead, cleanse the lepers,* cast out demons. You received without payment; give without payment. 9Take no gold, or silver, or copper in your belts, 10no bag for your journey, or two tunics, or sandals, or a staff; for labourers deserve their food. 11Whatever town or village you enter, find out who in it is worthy, and stay there until you leave. 12As you enter the house, greet it. 13If the house is worthy, let your peace come upon it; but if it is not worthy, let your peace return to you. 14If anyone will not welcome you or listen to your words, shake off the dust from your feet as you leave that house or town. 15Truly I tell you, it will be more tolerable for the land of Sodom and Gomorrah on the day of judgement than for that town.

Coming Persecutions
MT 10:16 (MK 13:9, LK 21,12)

16 'See, I am sending you out like sheep into the midst of wolves; so be wise as serpents and innocent as doves. 17Beware of them, for they will hand you over to councils and flog you in their synagogues; 18and you will be dragged before governors and kings because of me, as a testimony to them and the Gentiles. 19When they hand you over, do not worry about how you are to speak or what you are to say; for what you are to say will be given to you at that time; 20for it is not you who speak, but the Spirit of your Father speaking through you. 21Brother will betray brother to death, and a father his child, and children will rise against parents and have them put to death; 22and you will be hated by all because of my name. But the one who endures to the end will be saved. 23When they persecute you in one town, flee to the next; for truly I tell you, you will not have gone through all the towns of Israel before the Son of Man comes.
24 'A disciple is not above the teacher, nor a slave above the master; 25it is enough for the disciple to be like the teacher, and the slave like the master. If they have called the master of the house Beelzebul, how much more will they malign those of his household!

Whom to Fear
MT 10:26 (LK 12:2)

26 'So have no fear of them; for nothing is covered up that will not be uncovered, and nothing secret that will not become known. 27What I say to you in the dark, tell in the light; and what you hear whispered, proclaim from the housetops. 28Do not fear those who kill the body but cannot kill the soul; rather fear him who can destroy both soul and body in hell.* 29Are not two sparrows sold for a penny? Yet not one of them will fall to the ground unperceived by your Father. 30And even the hairs of your head are all counted. 31So do not be afraid; you are of more value than many sparrows.
32 'Everyone therefore who acknowledges me before others, I also will acknowledge before my Father in heaven; 33but whoever denies me before others, I also will deny before my Father in heaven.

Rewards
MT 10:40

40 'Whoever welcomes you welcomes me, and whoever welcomes me welcomes the one who sent me. 41Whoever welcomes a prophet in the name of a prophet will receive a prophet's reward; and whoever welcomes a righteous person in the name of a righteous person will receive the reward of the righteous; 42and whoever gives even a cup of cold water to one of these little ones in the name of a disciple—truly I tell you, none of these will lose their reward.'

Feeding the Five Thousand
MK 6:30 (LK 9:12)

30 The apostles gathered around Jesus, and told him all that they had done and taught. 31He said to them, 'Come away to a deserted place all by yourselves and rest a while.' For many were coming and going, and they had no leisure even to eat. 32And they went away in the boat to a deserted place by themselves. 33Now many saw them going and recognized them, and they hurried there on foot from all the towns and arrived ahead of them

The Cost of Discipleship
LK 14:24 (MT 10:37)

25 Now large crowds were travelling with him; and he turned and said to them, 26'Whoever comes to me and does not hate father and mother, wife and children, brothers and sisters, yes, and even life itself, cannot be my disciple. 27Whoever does not carry the cross and follow me cannot be my disciple. 28For which of you, intending to build a tower, does not first sit down and estimate the cost, to see whether he has enough to complete it? 29Otherwise, when he has laid a foundation and is not able to finish, all who see it will begin to ridicule him, 30saying, "This fellow began to build and was not able to finish." 31Or what king, going out to wage war against another king, will not sit down first and consider whether he is able with ten thousand to oppose the one who comes against him with twenty thousand? 32If he cannot, then, while the other is still far away, he sends a delegation and asks for the terms of peace. 33So therefore, none of you can become my disciple if you do not give up all your possessions.

The Mission of the Seventy
LK 10:1

10After this the Lord appointed seventy* others and sent them on ahead of him in pairs to every town and place where he himself intended to go. 2He said to them, 'The harvest is plentiful, but the labourers are few; therefore ask the Lord of the harvest to send out labourers into his harvest. 3Go on your way. See, I am sending you out like lambs into the midst of wolves. 4Carry no purse, no bag, no sandals; and greet no one on the road. 5Whatever house you enter, first say, "Peace to this house!" 6And if anyone is there who shares in peace, your peace will rest on that person; but if not, it will return to you. 7Remain in the same house, eating and drinking whatever they provide, for the labourer deserves to be paid. Do not move about from house to house. 8Whenever you enter a town and its people welcome you, eat what is set before you; 9cure the sick who are there, and say to them, "The kingdom of God has come near to you."* 10But whenever you enter a town and they do not welcome you, go out into its streets and say, 11"Even the dust of your town that clings to our feet, we wipe off in protest against you. Yet know this: the kingdom of God has come near."* 12I tell you, on that day it will be more tolerable for Sodom than for that town.

Woes to Unrepentant Cities
LK 10:13 (MT:11-20)

13 'Woe to you, Chorazin! Woe to you, Bethsaida! For if the deeds of power done in you had been done in Tyre and Sidon, they would have repented long ago, sitting in sackcloth and ashes. 14But at the judgement it will be more tolerable for Tyre and Sidon than for you. 15And you, Capernaum,
will you be exalted to heaven?
No, you will be brought down to Hades.
16 'Whoever listens to you listens to me, and whoever rejects you rejects me, and whoever rejects me rejects the one who sent me.'

The Return of the Seventy
LK 10:17

17 The seventy* returned with joy, saying, 'Lord, in your name even the demons submit to us!' 18He said to them, 'I watched Satan fall from heaven like a flash of lightning. 19See, I have given you authority to tread on snakes and scorpions, and over all the power of the enemy; and nothing will hurt you. 20Nevertheless, do not rejoice at this, that the spirits submit to you, but rejoice that your names are written in heaven.'
---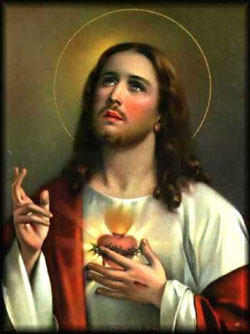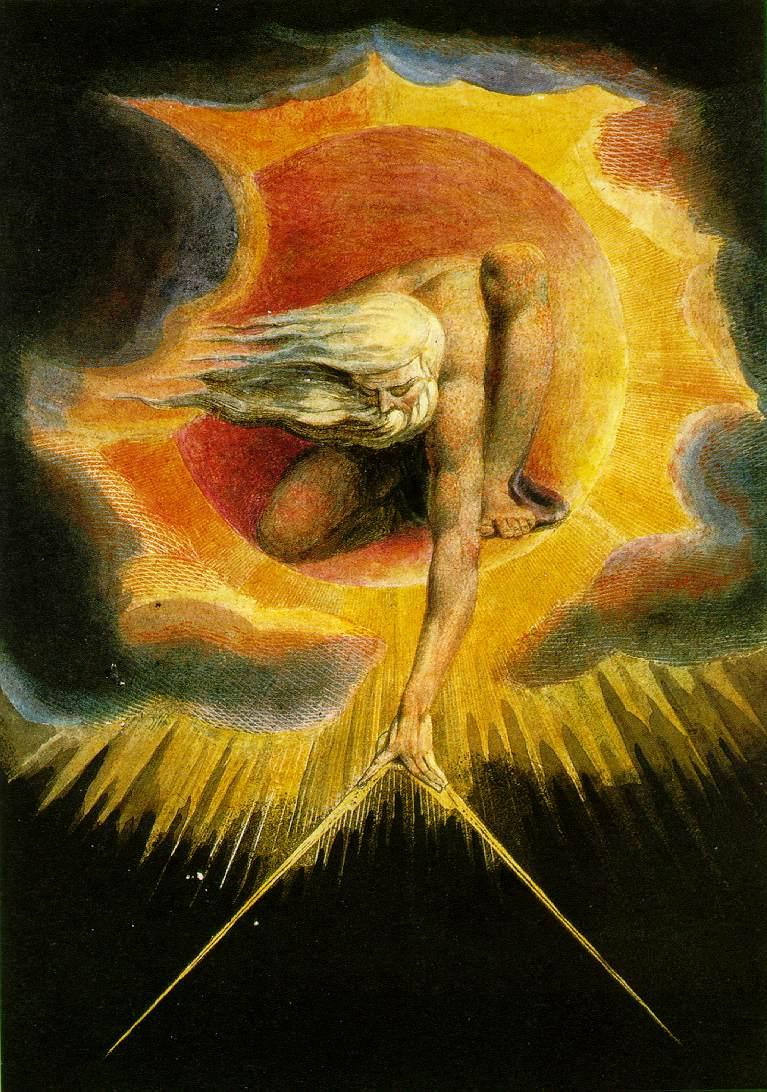 In the Beginning was the Word